Matthew was one of Jesus' twelve apostles. One of his aims in writing this book was to prove to other Jews that Jesus was the Saviour (the Messiah) who God had promised to send to them. That is why Matthew began the book with a list of Jesus' ancestors, and throughout the book he showed that Jesus fulfilled many prophecies from the Old Testament.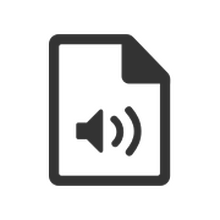 But Matthew also gives us Jesus' teaching that the Kingdom of God is for people of every nation who do what God wants. In chapters 5–7 we see Jesus telling people what the Kingdom of God is like; in chapter 10 he teaches about how this Kingdom will increase in the world; in chapter 13 he tells parables about the Kingdom; in chapter 18 he teaches how we must live in God's Kingdom; and in chapters 24–25 he shows how God's Kingdom will finally come on earth. The book ends with Jesus' great command for his followers to go and make people from all nations his disciples.
This book tells the story of Jesus' life from beginning to end. It starts with his birth, describes his baptism and his temptation by Satan, and then tells about his work of preaching, teaching, and healing in Galilee. Then it records Jesus' journey from Galilee to Jerusalem and what happened in the last week of his life on earth, ending with his crucifixion and resurrection.